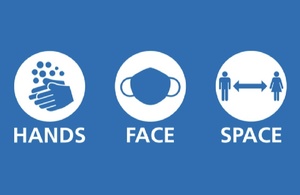 Throughout the highs and lows of the current worldwide Pandemic our primary concern has always been for the safety and welfare of our customers' employees, visitors to our sites and, of course, our own people.
All of our colleagues are trained in ensuring that they minimise the risks of contracting or passing on the virus. Suitable PPE has been issued to all and our people who visit your site will always pay proper attention to your own safety rules. Cleaning regimes have been reinforced ensuring that all appropriate surfaces are cleaned with food-safe hygiene detergents.
At the same time we request that our operatives are granted the use of your on-site welfare facilities and allowed safe working space in which to complete their duties without having to come too close to others.
We will always liaise closely with your site management and look to work with you should any site have to close temporarily because of health concerns.
Vending Enterprises is at the forefront of new technological developments which can assist with providing drinks and snacks whilst minimising any physical contact with vending machines and water coolers. For more details see Contactless Solutions. Wave and Pay payment systems are also increasingly popular: learn more at Cashless Vending Payment Systems. We can also provide you with clear self – adhesive films which contain virucidal chemicals to cover menu selection panels limiting the risks of hard-surface contamination.