Vending Enterprises is proud to be associated with a number of international organisations dedicated to the principals of fair trading and committed to sourcing food and drink commodities grown using ecologically sound and sustainable production methods.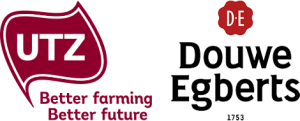 UTZ Certified is a not-for-profit organisation based in the Netherlands. Its code of conduct specifies criteria for socially, ecologically and economically sustainable coffee production. Each year Douwe Egberts, working with UTZ, purchases a larger share of its coffee from sustainably – producing organisations of farmers.
Birchall Tea Is committed to supporting sustainable tea production. It is a founder member of the Ethical Tea Partnership and a long-standing member of the Fairtrade Foundation. In 2011 its tea estate in Rwanda became the first in the country to achieve full certification from the Rainforest Alliance.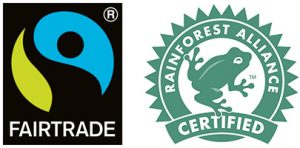 We are also able to offer a wide range of ingredients and snacks sourced from suppliers committed to fair and sustainable production methods.