1968 - The Beginning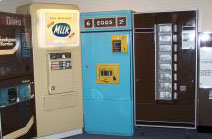 Don and Maureen Payne started Vending Enterprises in 1968. At that time you could buy fresh milk in waxed paper cartons from vending machines (remember the crimped metal tops?) and hot drinks machines were essentially mechanical marvels with water heaters added.
As a reminder 1968 was the year that Dad's Army first aired. It was the year that the Beatles released The White Album and Manchester United won the first English European Cup playing against Portugal's Benfica. Paris was torn apart by student riots and in the U.S. Richard Nixon succeeded LBJ in the Presidential Elections. Back home Harold Wilson was still Prime Minister.
1970's & 1980's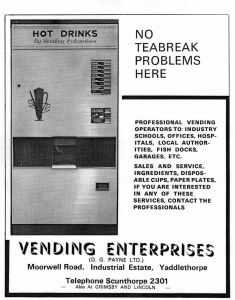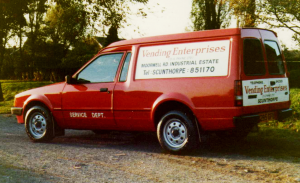 The 1970's saw the business expanding and moving into new purpose-built premises which still, today, form the core of the Scunthorpe Head Office.
The company had established a firm presence in both Grimsby and Lincoln: cemented further upon the acquisition of Lincoln Automatic Services and the establishment of a Field Service team of Operators and Engineers equipped to provide a speedy and efficient service to customers across Lincolnshire.
1990's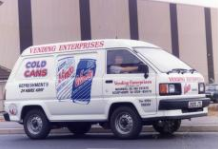 Vending Enterprises was at the forefront of market and technological developments away from just coffee and tea into confectionery and snack machines.
This picture of The Can Van illustrates how improved refrigerated vending machines were providing thirst-quenching canned drinks and then bottled drinks from all of the major manufacturers. Micro-electronics were opening up new possibilities and the company was in the vanguard.
2000 and beyond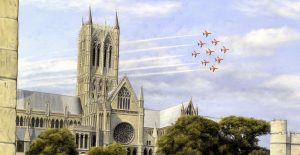 The company has grown to be the largest independent vending machine business in Lincolnshire and a major player in the East Midlands region. In recent years two other vending businesses have been acquired which now form a vital part of our overall service: Ceemor Refreshments in Grimsby and Elite Vending in Grantham
Recent years have seen enormous strides forward both in vending machine technology and widening of the services available. Throughout Vending Enterprises has remained at the forefront; enabling our customers, today, to have the benefits of modern touch screen controls, cashless payment systems and to enjoy the Coffee Shop experience in their own business settings.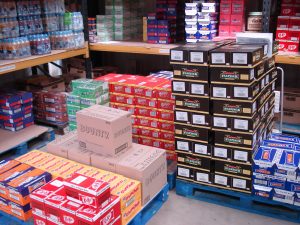 Business infrastructure developments have also kept pace with expanded purpose-built warehousing, modern workshop facilities and a fuel-efficient delivery fleet established across Vending Enterprises.
Today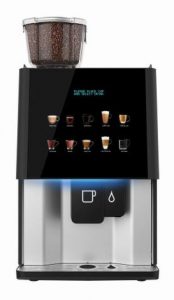 Vending Enterprises remains very much a family business with the day-to-day management now in the hands of the next generation: Deborah Binns is Administration Director and Andrew Binns is Managing Director.
Today Vending Enterprises' customer offerings include not just coffee machines but snacks, confectionery, cans, bottles and fresh food / sandwiches all through automated systems. Added to that are water coolers, catering equipment, a wide range of vending ingredients, group coffee machines and vending suite design services.
We believe that experience counts and, building upon over 50 years in the vending industry, we have put together a strong team of operators, engineers and back-office administrators ensuring that you get the best solution for the catering and hydration needs of your business.